Notes to first-time user
Process from making reservation, getting tickets to boarding
Book a bus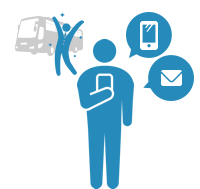 It's easy and simple to book by your smartphone or PC.
Follow the instructions and you will be completing the booking in just 3 steps. No member registration is required.
Cancellation can be made through the web. For detailed information, please refer to "How to Make a Reservation".
Confirm your Itinerary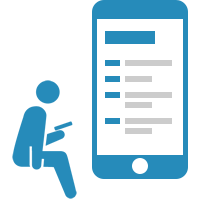 Review your reservation details by email
The itinerary / confirmation will be sent to you by email after a reservation is made.
Please confirm the payment method and the booking details contained in the email.
If you pay by credit card … Go to Step4
If you pay at convenience stores or ticket machines … Step3へ
Make a Payment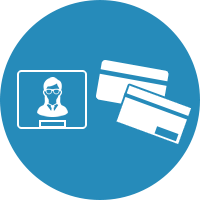 Various payment methods are available.
Even if you do not have a credit card, you can still pay at convenience stores or ticket machines. For details, please refer to "Payment Methods".
Before Boarding
Have your tickets ready.
Go to the homepage of the bus company to review the boarding location beforehand.
To the boarding Place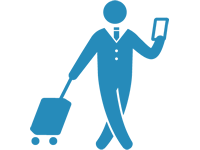 Arrive at the boarding place at least 10 minutes before the scheduled bus departure time.
Bus departs on time. If the passenger arrives late and miss the bus service, the ticket will become null and no refund can be made.
Present your tickets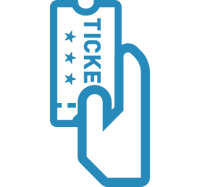 Present the tickets (or confirmation email) to the bus attendants when boarding.
On the way to your destination
Sit and relax to enjoy the trip.